Wednesday, Mar. 14, 2007 - 12:58 p.m.
Houston, We Have a Smile!
My sweet baby smiled BIG today, as opposed to a slight upturn of the corners of his mouth in a feeble attempt to look happy!! This is a MAJOR improvement as he has been feeling very crappy and I have been extremely worried. We have put him on Prevacid and he seems to be responding VERY well to it. *Sigh* My sweet baby. I KNEW he had it in him. Isn't he CUTE!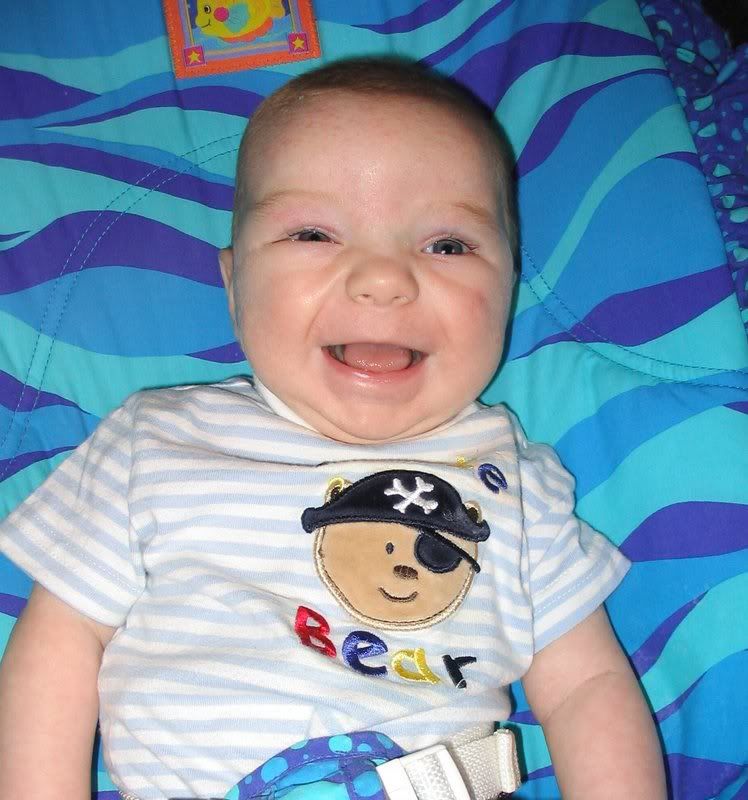 0 comments so far