Wednesday, Jan. 24, 2007 - 10:21 a.m.
My Boy! Master of the Shutterbug Set!
Last night Travis was playing with the camera and managed to take a few self portraits including this one!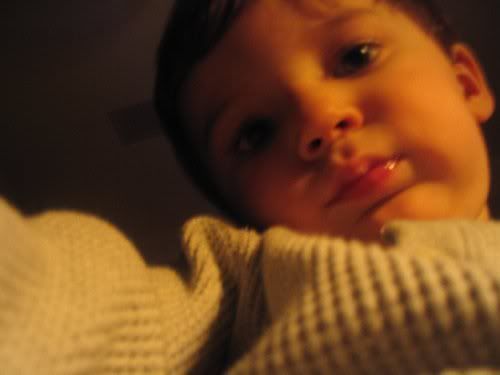 ---
Song Virus du Jour: I had one earlier then it went away! So much for sharing!
---
Useless Trivia du Jour: Yesterday I organized all of my old theatre stuff, including scripts, and culling my old TRF notebooks and tossing stuff that I didn't need. Where I found the time is beyond me.
0 comments so far